We're just too excited to keep this from you! We only have 25 followers left until we meet our goal. Please check out the contest info and enter here:
http://apolishedlife.blogspot.com/2011/03/150-followers-giveaway-deborah.html
(Since the giveaway is purchased and ready to go, we are going to shop for polishes for the 300 followers mark this week!)
Moving on...aside from the previously mentioned, Glitter In The Air First Prize-
Please check out the BEST swatches yet of this beauty, Glitter In The Air:
http://www.fashionpolish.com/2011/04/deborah-lippmann-glitter-in-air.html
We will also include with our first prize:
OPI (Katy Perry) mini
Sally Girl glitter mini
Barry M Pink Iridescent
Nubar Antiquity Silver
China Glaze Mummy May I
Wet N Wild Fast Dry Party of 5 Glitters
Zoya Luna
Sinful Colors Show Me The Way
Chameleon Blue Sky
(all links above are swatched by other blogs, and linked directly to their albums)
So what do you say? Are you going to sign up? Please don't forget, if you blog about this giveaway, you get 5 extra entries.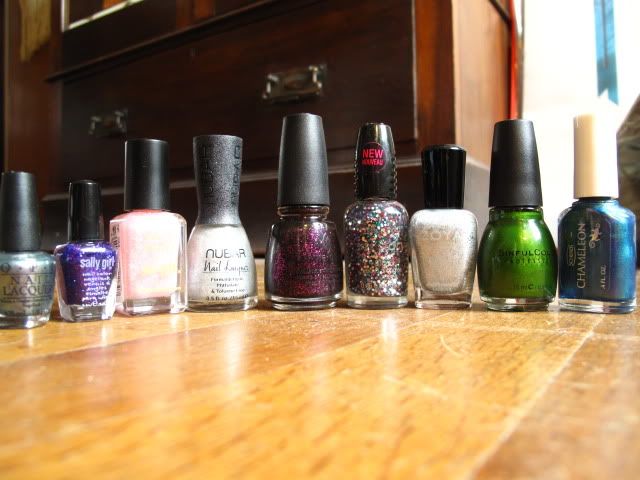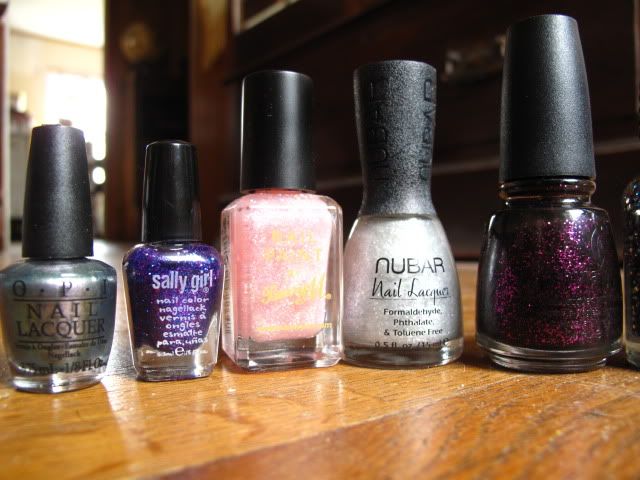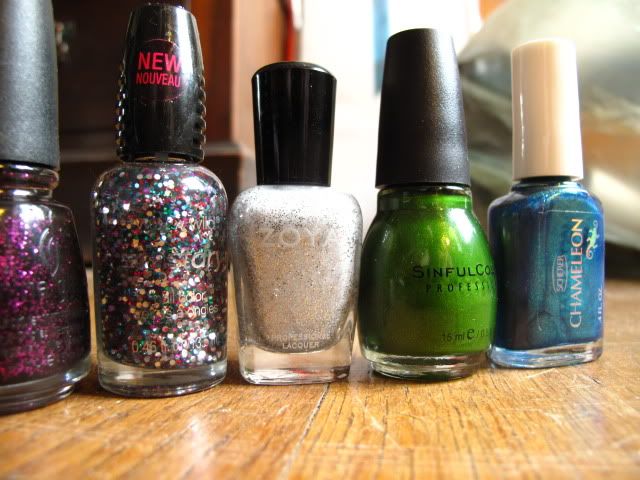 Second Prizes! (plus a mystery polish!)
Night Lights! So gorgeous in real life!
And a mystery polish, to keep things..well mysterious;)
Good luck to you all!