My ring is sized and fits and I just had to get some glittery tips to match the bling - wow I am so elated. I can't begin to explain how I feel right now. And it's certainly going to take a LOT of getting used to, as I do not wear jewelry. At all. Nothing. So here is my mani, I did a pale pink base coat, used NYC glitter on the tips, and China Glaze Fairy Dust as a top coat. It's a new take on my old glitter tips mani which I realllly love..but more light and summery. The other was more wintry.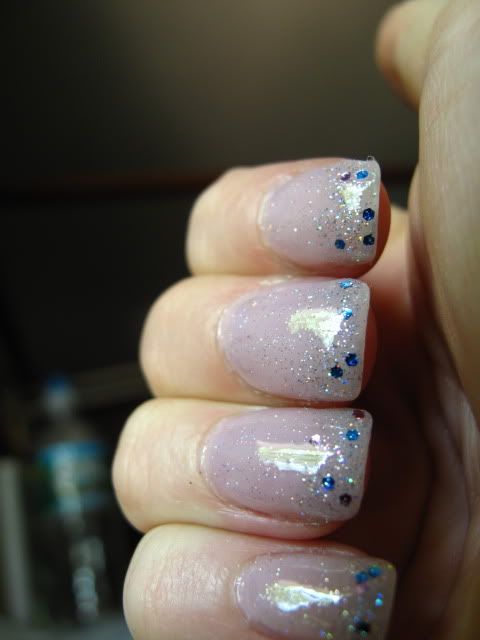 a close up of the ring!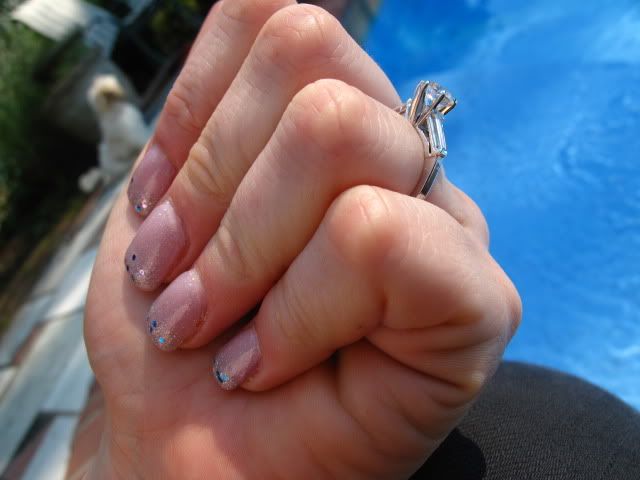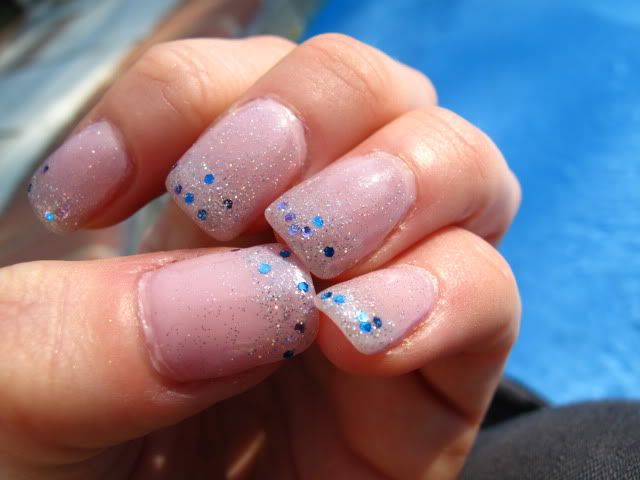 (here it is before I added Fairy Dust on top)
Also thought I'd share a bit of a reallllly blingy mani I did last night but decided to change. It's Clarins 230 with a hexagon glitter on top, I was just experimenting, and I really liked it, but decided it's just a touch too dark for the summer.