Last weekend I took a trip to Walmart with my mom. I was hoping to see if they had any Hard Candy left. Now I am aware of how the walmart is around my grandmother's. Well walmart did shock me when I went into the cosmetics aisle. They had... 2 colors. Sky blue( which i own already) and this horrid yellow. Blech. So I ended up going home with nail polish remover and cotton(whoa, big spender here). Right next to the walmart is a Walgreen's. I went in, and saw a Wet n Wild display. And literally grabbed the last 5 colors they had. In no order in particular:
Buffy the violet slayer, Gray's anatomy, Hannah Pinktana, Party of five glitters, and Blue wants to be a millionaire. I was shocked they had Party of five glitters as It seems to be hard to find from a few bloggers.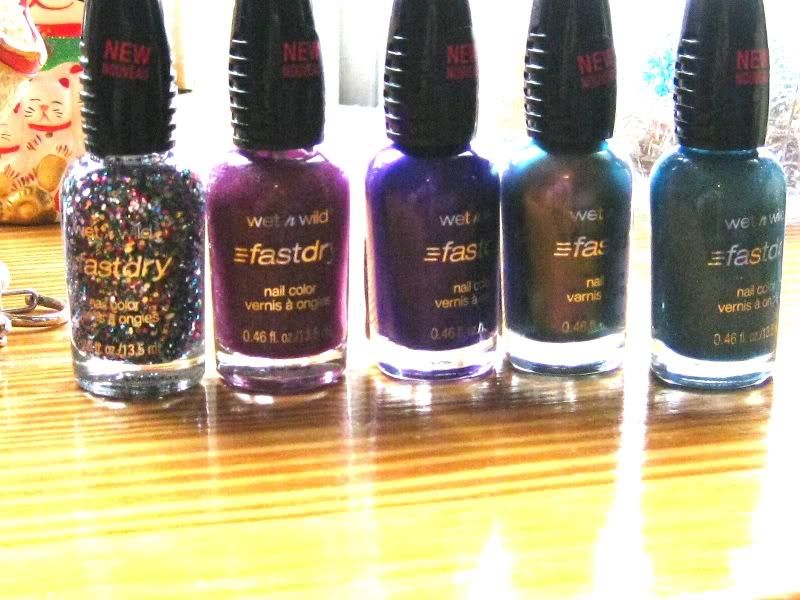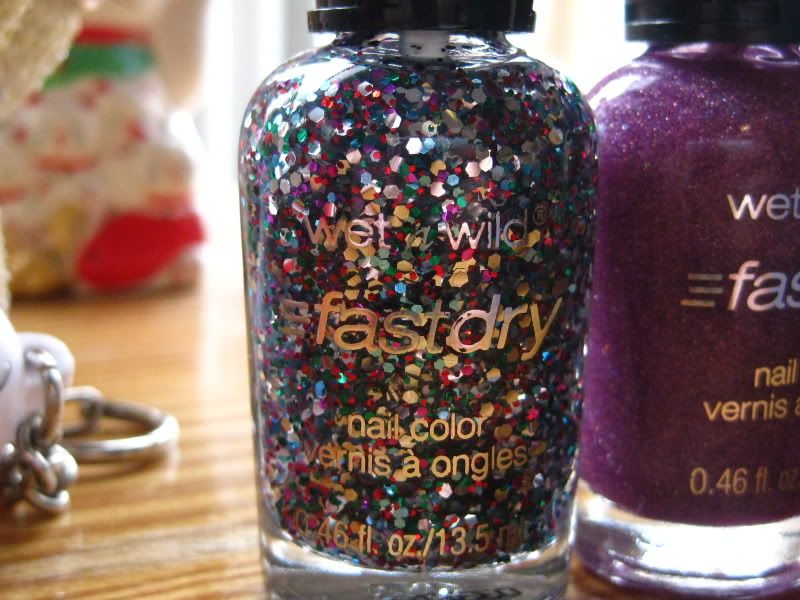 Party of five glitters, this one is insane with glitter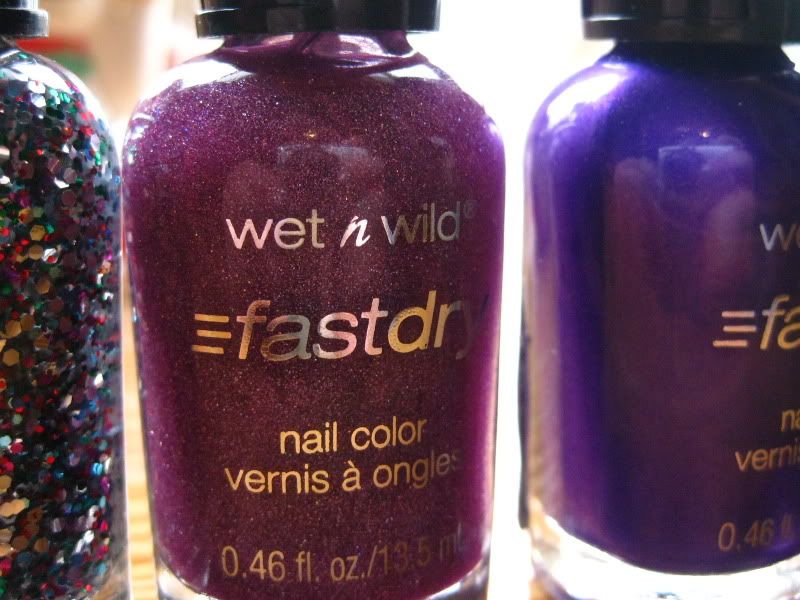 Hannah Pinktana, awful name- beautiful pink
Buffy the Violet Slayer, this one was hard to photograph but this is as close as I could get it to look. Gorgeous purple! And Gray's Anatomy. This is a great dupe for Zoya Ki and Deborah's Lippmans Wicked game.
And last but not least, Blue wants to be a millionaire. This is a hard one to describe. I would say that its par with the Milani Prisms. I own Cyber space, and its almost the same color but this one is not as much as blue.










Now the only reason I left with five nail polishes is because A- Who the hell will know if and when I find them again and B) it is Wet n Wild, super cheap. These are 1.99$ and the colors are amazing. Now will they chip faster, who knows. But for 2$ I really do not care. So ladies (and guys) if you see these in the store grab them, they are selling out fast! Believe me! Now I'm aware my blogging has slowed but I will be back with my past few manicures. Tisk, I know..so lazy!