I bought this a couple of weeks ago, but never really got a chance to use it yet. I havent been in the most creative moods lately when it comes to my nail polish, I can thank school for that one..
I used this on top of Zoya Icicle( 3 coats) and then 2 coats of IBWM. It prolly would have came out a bit denser with 3 coats, but I think 2 is pretty good for me.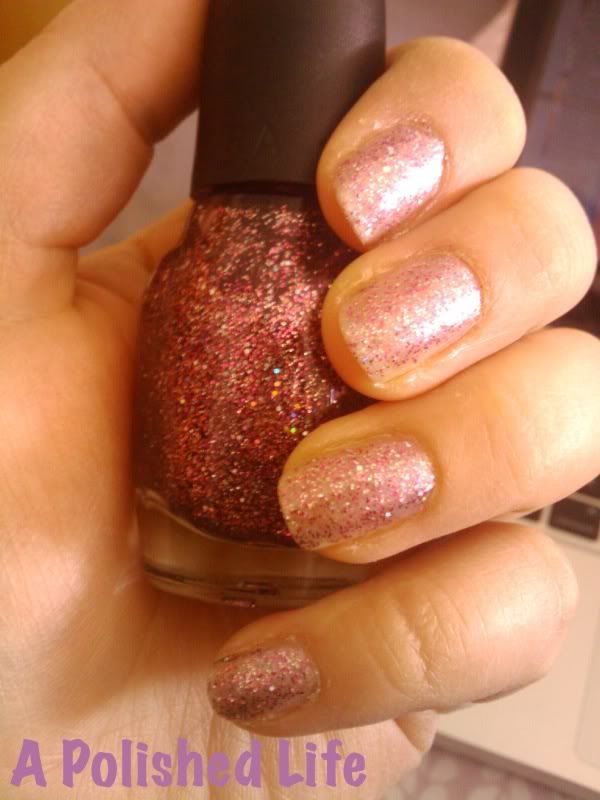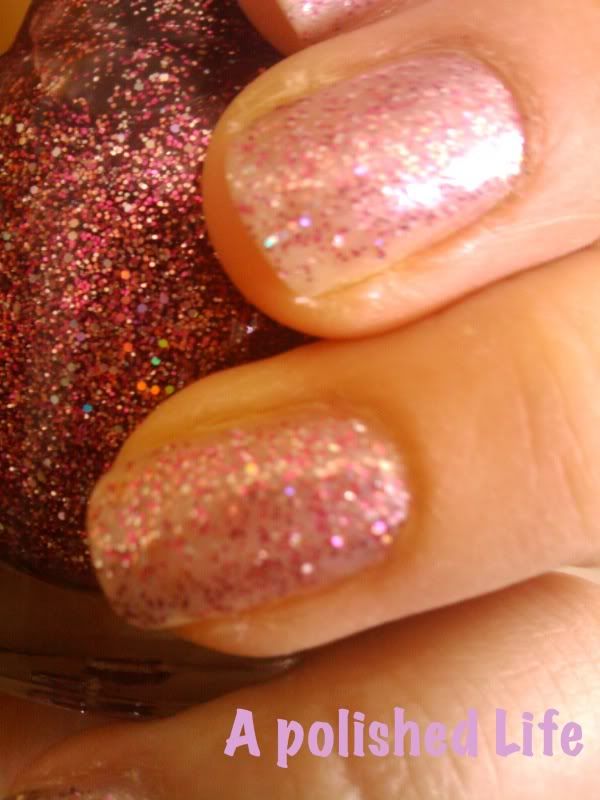 I need to get out of this polish funk and start doing something like Julie, Renee, and Tammy and change it up!