I brought my big old Caboodles full of polish (& then some) over to mom's today so we could do nails. Myself, my sister-in-law Tammy, and mom.
Tammy is a big Nfu-oh fan, mainly the flakies - so she used 2 coats of 056 on top of a pretty sparkly green by Confetti.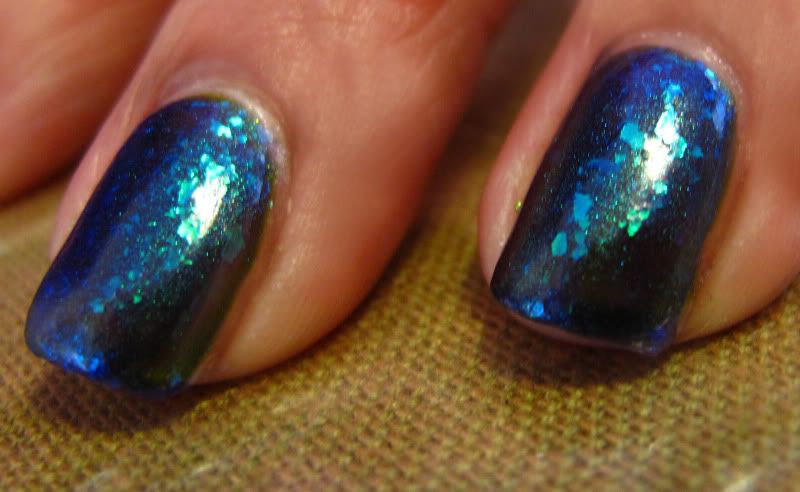 Mom likes pink, always has! So we did Razzle by OPI - and blinged out her ringfingers with Nfu-oh GS 04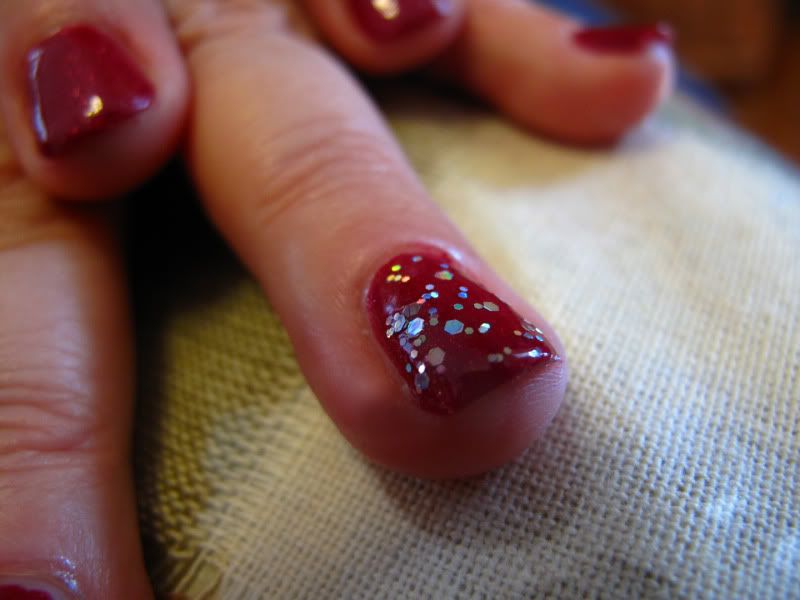 And last, I am really on a red kick - so used my favorite Ulta red, and used OPI Shatter on my ringfinger, and a little jewel to top it off.