I found these on eBay, came out to about $3.00 and they arrived the next day...no joke! I just ordered a bunch more. They're made from fimo clay. These are butterflies, but there are also fruit slices, hearts, stars, flowers, animals, etc. I got mine from a seller in NY, but it seems most are based out of Asia. So if you're in the US and are looking to get them sooner, try
this link.
This is what Tammy did - a nice bright pink by OPI with a blue fimo butterfly-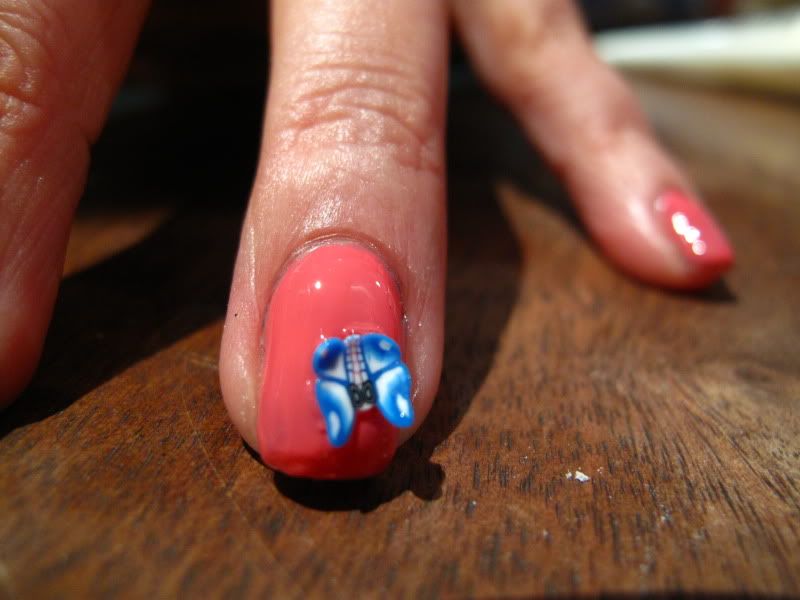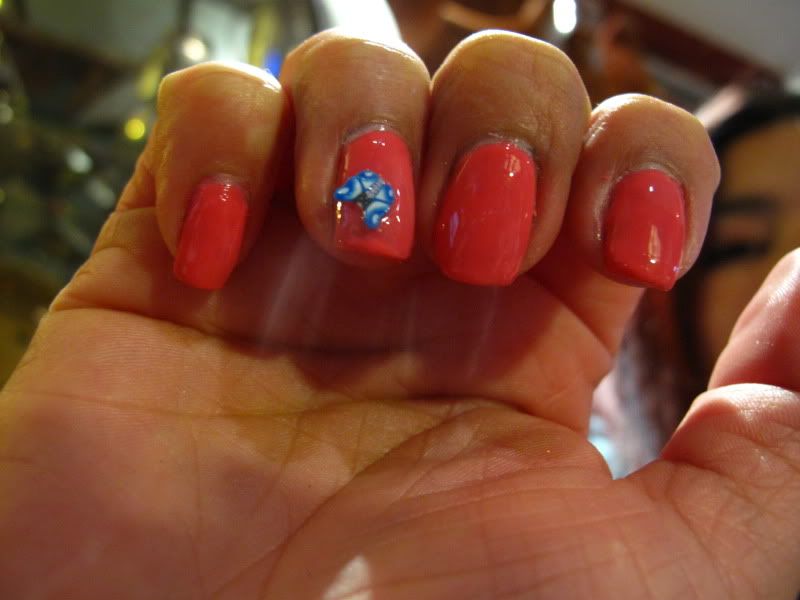 And I did Indigo by Barry M, a blue/black butterfly, and a top coat of China Glaze Golden Enchantment
Here it is blurred so you can see the rainbow sparkles: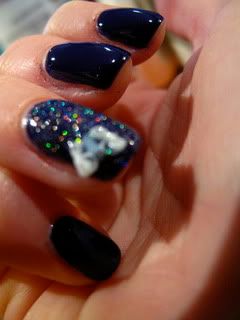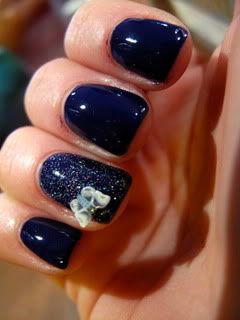 Oh and don't forget - there are only 4 days left to sign up for our Nfu Oh & Deborah Lippmann giveaway! So get on moving to that post and enter!!
:)