Its my grandma's 73rd birthday in a few days and she is one of those woman who hardly do anything for themselves, she is just one of those kind of people who does everything for other people and nothing for herself.
Last night I went home for the weekend and I saw her nails, let me tell you folks it was not a pretty sight! I told her I was giving her a manicure and wasnt taking no for an answer. Luckily I had some manicure things with me, and she picked Nubar "Jewel" (that was given to me by the lovely Julie) which was kind of surprising to me. She usually picks colors like pink..pink or pink.
Here are the results!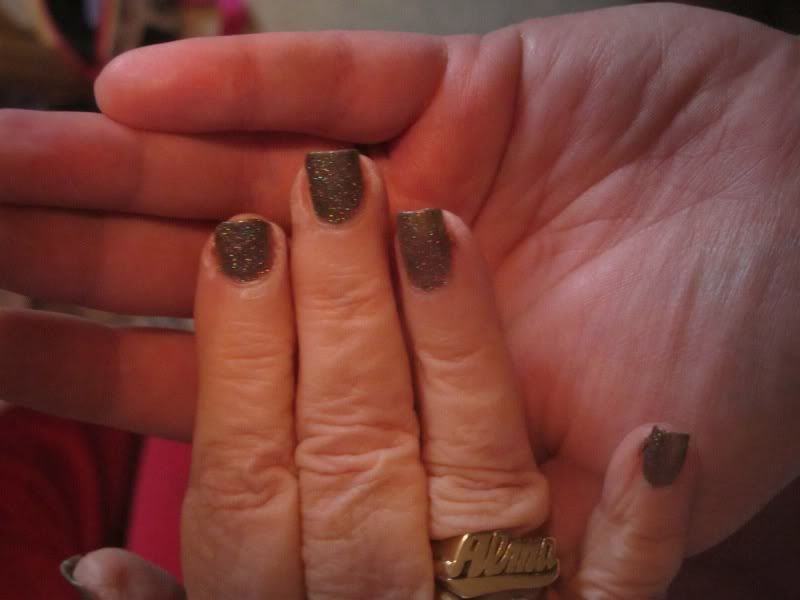 My manicure of the week is coming up!