I have no clue what I ever did to deserve such an awesome and generous gift, and from somebody who wishes to remain anonymous! I knew I was being RAOK'd through a wonderful group of people over at a nail forum I frequent. I was thinking "hmm...maybe Barielle Elle's Spell?" Because I often said I wanted it. Then I thought maybe it could be a Nfu Oh of some sort. I never in my life expected it to be what it was though.....I will let the photos do the talking here.....and also give a huge gigantic and probably not nearly as thankful as I'd like to portray - I am elated and thrilled and SO grateful because I thought I'd never in my life own this polish. - THANK-YOU to the wonderful person who shared this with me. You are an angel! Whoever you are, you have managed to turn my awful week around completely.
I am definitely going to be paying it forward in a major way. I haven't thought about what I'm going to do yet, but expect a fantastic giveaway very soon. Just give me some time to prepare it :)
If anybody is dying for Clarins 230, I did find a seller has a ton on eBay now and they only want $60 a bottle and free shipping. I know it's still an insane amount to pay for nail polish, but it might be the cheapest price I've ever seen on eBay. So check it out.
http://cgi.ebay.com/Clarins-230-Glitter-Nail-Color-4-oz-RARE-HTF-New-/250783962078?pt=LH_DefaultDomain_0&hash=item3a63e393de
Here goes...(I promise to do a good swatch when my cuticles get better! Every picture I took just looked awful because of my flaky cuticles so I only used 1)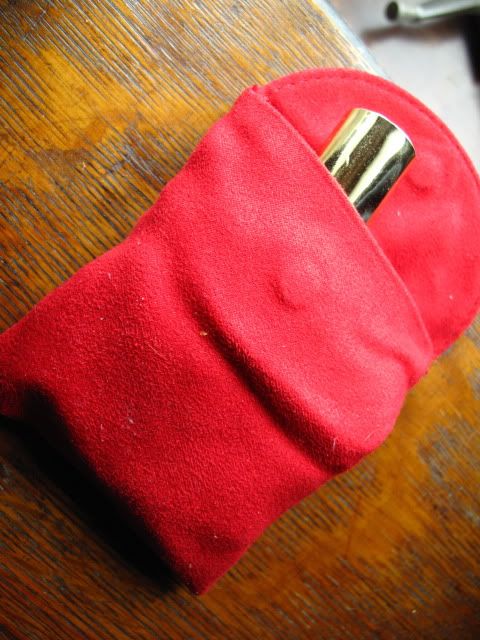 Umm no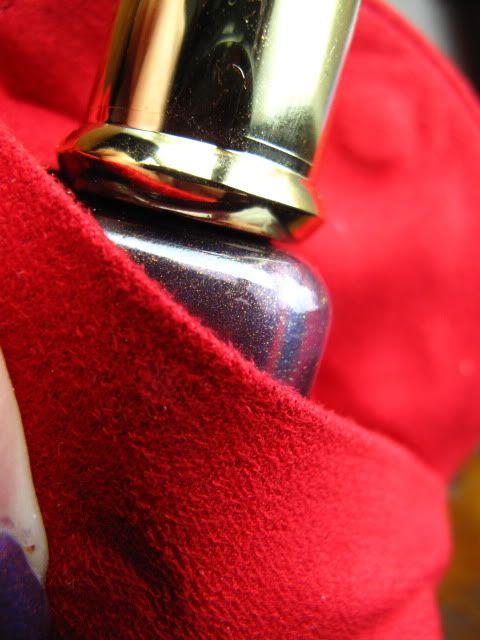 Could that be? .....
OMG IT IS!!!
Clarins 230!!!!!!!!
I had to try a swipe when I got home so I swiped it right over my prior mani and it looked great!