Rescue Beauty Lounge Store Front
So I FINALLY made it over to the Rescue Beauty Lounge in the Meatpacking district of Manhattan today for a manicure.
I walked up and down the block a few times, stupidly looking for a store front, and not the store #, and then I finally found it! A walk up 2 flights of stairs took me to what I was expecting to be nail polish bliss.
They were out of ALL the good colors...the new spring line was sold out, Scrangie was sold out as well, so I didn't buy any colors which I definitely expected to do.
The manicure (a plain old nothin' special mani, mind you) was $30, and a $5 tip for the lady who conducted it.
It was ok, hand massage was lacking, and the weirdest part of it all was that there were no hand dryers. You have to "air dry". Even in the dankest of nail salons I've been to, I have never had to air dry. And whatever they used for the top coat sucked, because the nails never fully dried, and by the time I got home, I had dents and smudges on my nails. I actually topped off the mani with seche vite when I got home, to help it dry.
The store, once inside, was decorated nicely, had some cute stuff for sale, mainly hats and scarves for the winter. I noticed that the pedicures were done in these small station-like rooms, which is great for people who have ugly feet like myself, and wish for nobody to have the unpleasant experience of having to look at them...
But all in all, was it worth the money? No. Not even no. A big fat old HELL NO! I will stick to Long Island $8 mani specials, thank-you very much. And, not to mention, the place I usually go to gives me a back rub the entire time I'm getting my manicure...still, just $8. Beat that, Rescue Beauty Lounge!
Anyway, here's a look at Scrangie which they painted my nails to, but could not sell me...
excuse my dry hands please!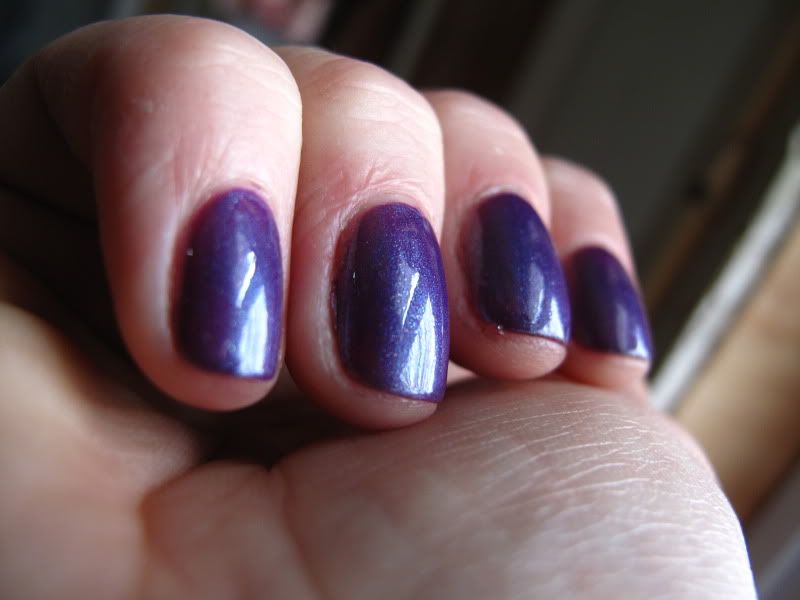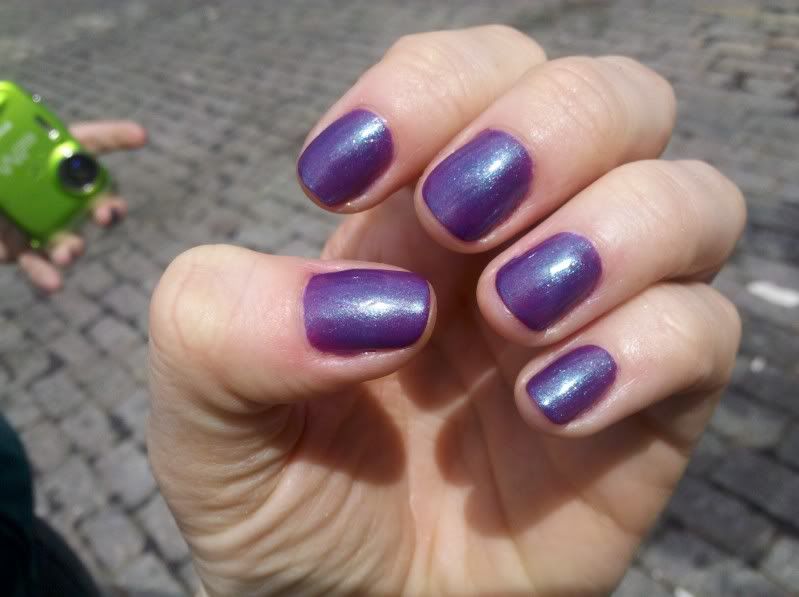 taken with my cell, sorry for poor quality